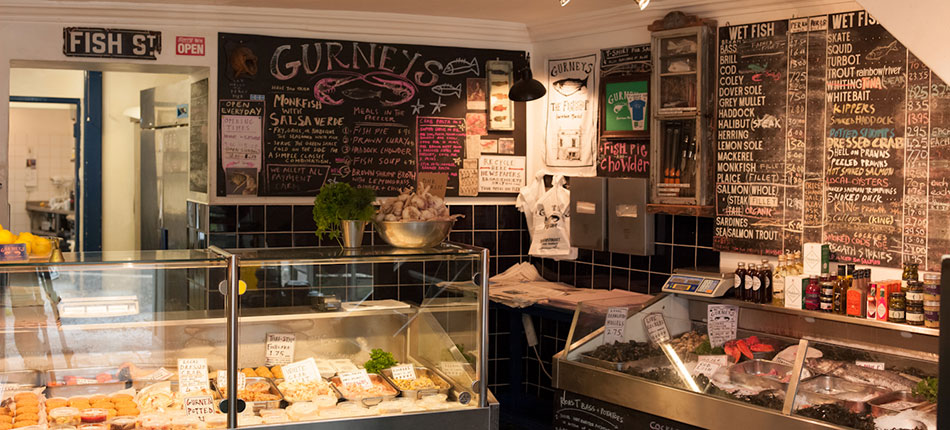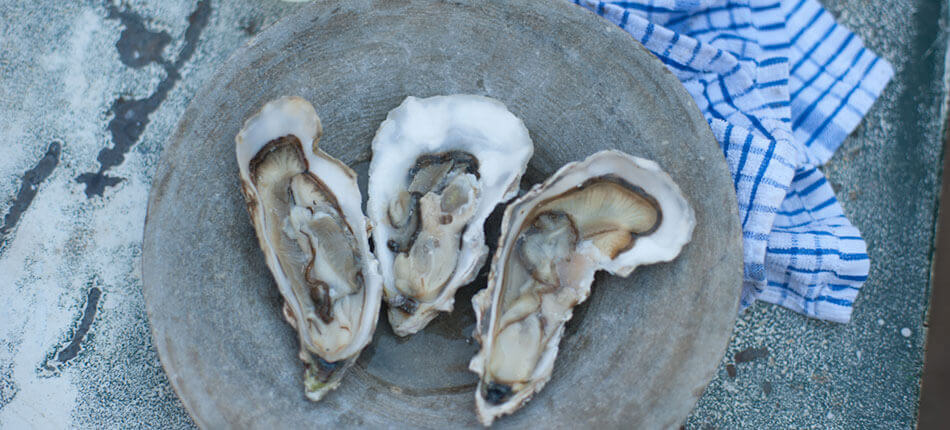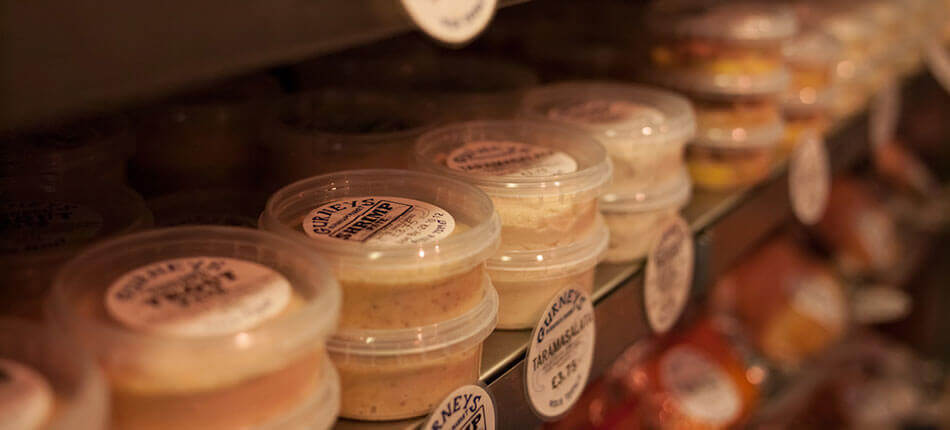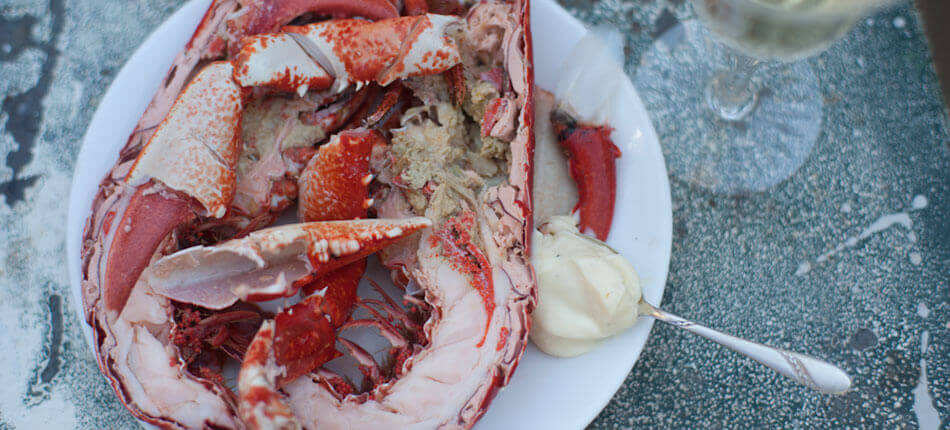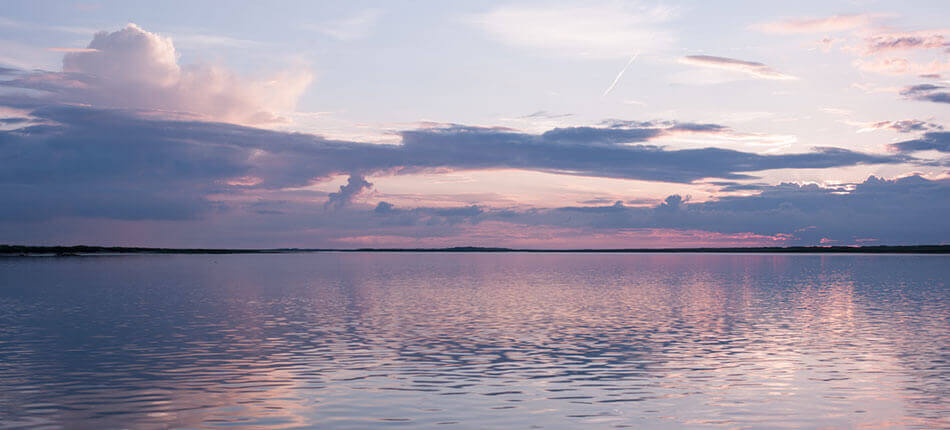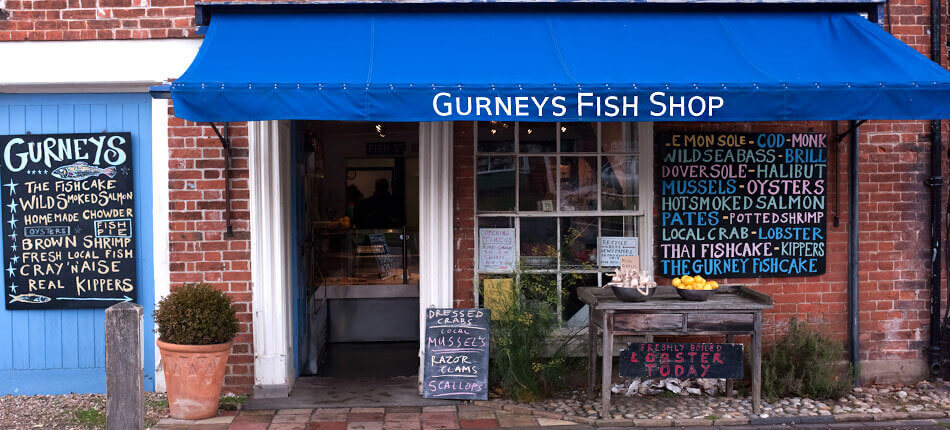 Nearly two thousand years ago the Romans recognized the superb quality of the shellfish when they built Branodunum Fort near Brancaster.
The Oysters and mussels were as good as any in their newly conquered land, a product of the freshwater springs combined with the perfect salinity of the tidal estuaries and creeks surrounding.
Herring and Sprats were also harvested in this area and at one time every village had its own smoke house.
Gurneys was set up by Mike Gurney around forty years ago when he learnt to grow oysters in the creeks and how to smoke fish. Our first fish shop in Brancaster was just ten square feet and was known as the Hole in the wall. It was the first fishmongers on the coast road. In 1992 we opened up in Burnham Market selling the very best in locally produced smoked fish, shellfish and wet fish, mainly landed locally.
Today Gurneys is a thriving fishmongers with the passion and experience of Mike, Matt Falvey, Ned Catt and Alistair Steele.
Here in the kitchen we make an exciting selection of fish products from pates and pies to soups and curries all to our own original recipes.
Come and visit our shop and see our latest selection of the best fish Norfolk has to offer.

Gurneys Fish Shop
Market Place
Burnham Market
Norfolk
PE31 8HF
Gurneys Fish Box
Drove Orchards
Thornham Road
Thornham
Hunstanton
Norfolk
PE36 6LS